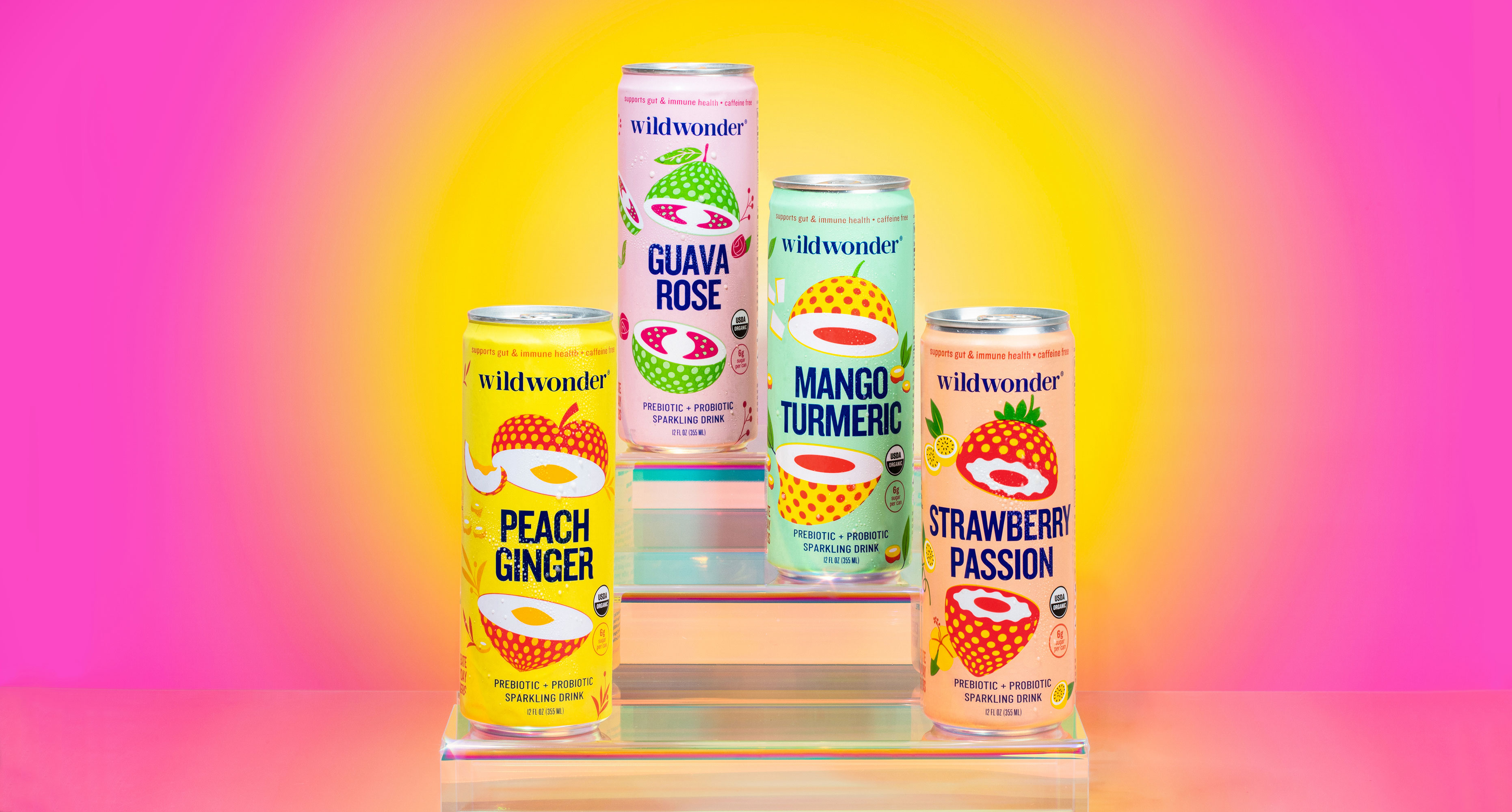 wildwonder is a sparkling juice venture backed
start-up producing heritage-inspired sparkling drinks
with prebiotic and probiotic health benefits.
---
The problem


wildwonder itself was a relaunch of founder Rosa Li's former brand, Tea Crush. The world's first prebiotic and probiotic sparkling drink that infused ancient Chinese wisdom and California flavors.

With its relaunch, the brand had to work hard to regain awareness in the CPG / broader consumer space and market its founding story. How do we promote both the product's health and wellness benefits and the heritage story?

This was the conflict of the brand.



Where we started


Firstly, we started at the bare essentials—the brand deck.

At first, their inital brand deck was created in a rush and didn't speak to the design, heritage, or magic that wildwonder had to offer.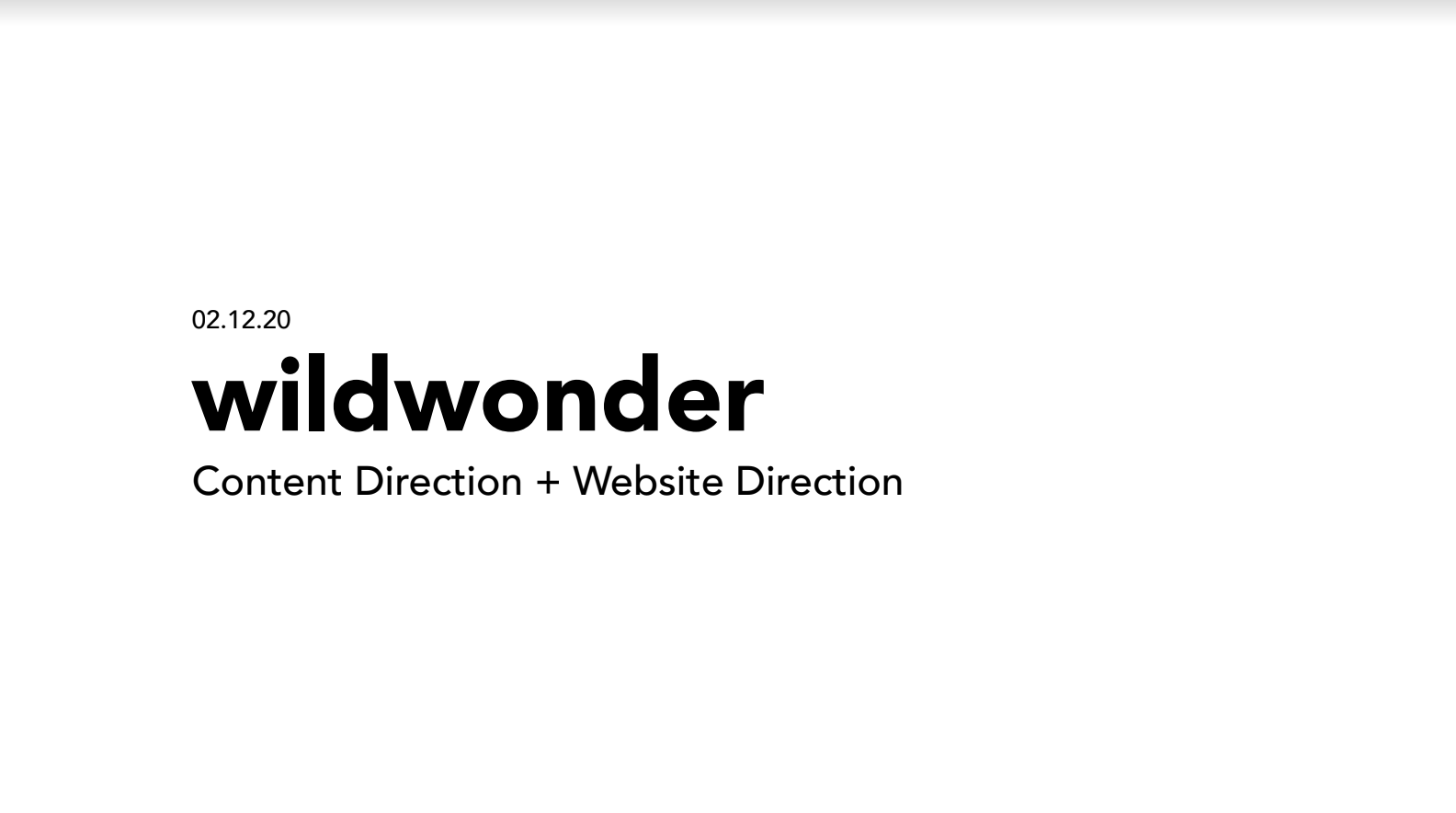 The deck itself did not scream "wildwonder" and this is where a lot of the internal struggle started of how to market the brand properly.

So Cut Collective came in and refined the living heck out of the deck. Bringing it into the 21st century. This involved meeting with all stakeholders on the team, Rosa, and customers to distill the essence of wildwonder down on paper.

We needed to create the wildwonder world and who was to live and thrive in this world.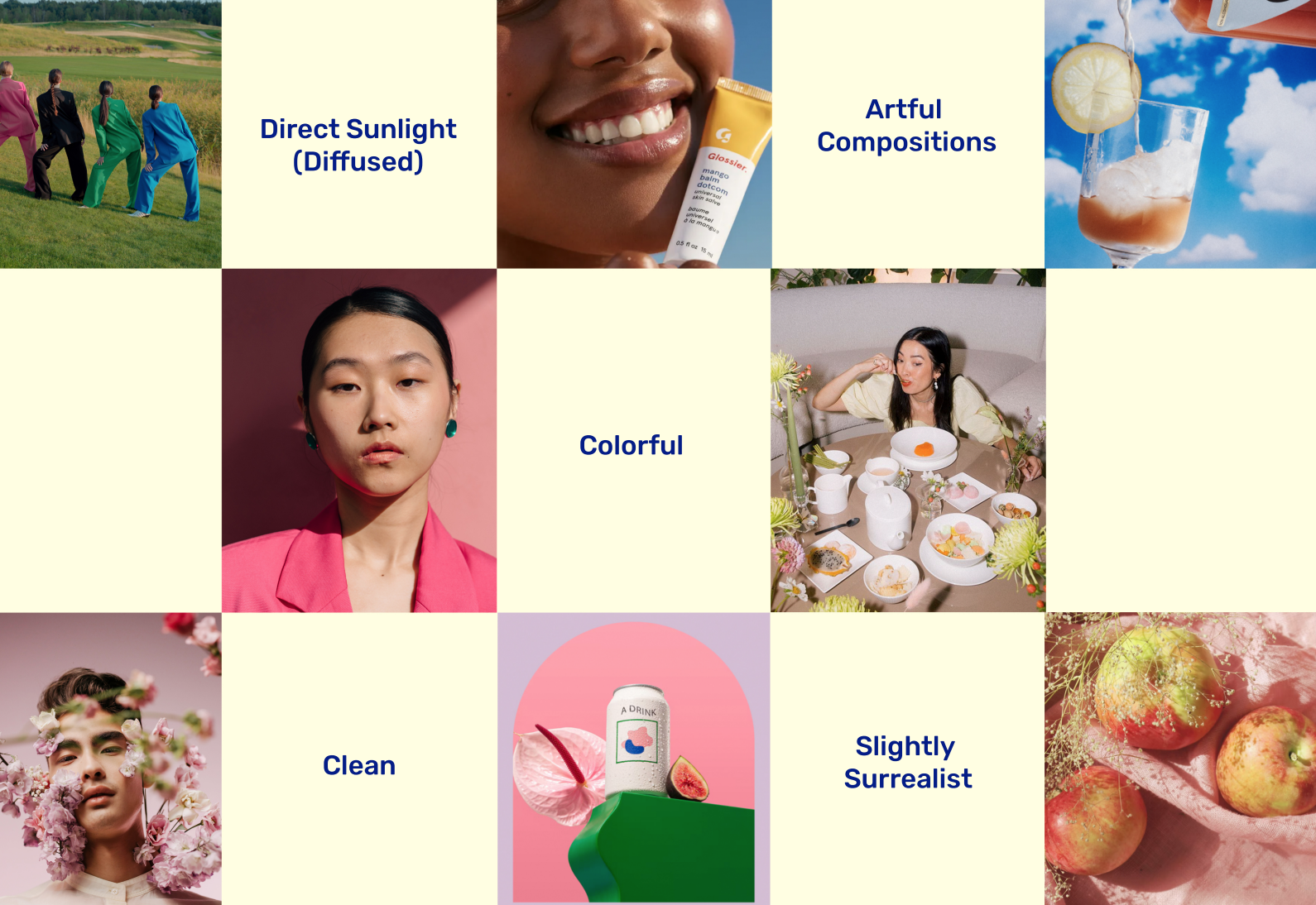 This is how Cut Collective took the brand brief to the next level. Incorporating important aspects and details that all members of the brand could go out there and market.



This being:

1. California homegrown (in all senses)
2. Diverse customer faces and founding story
3. A focus on quality ingredients grown in the US




---


The second aspect of the brand we needed to market was the founding story.

Rosa founded the company after dealing with health issues stemming from her gut. She revisited the homemade tonics of her childhood, courtesy of her grandma, and wanted to bring the healing drinks of her heritage to shelves across America.



Rosa herself is 2nd generation Chinese growing up primarily in China before moving to Indiana at the age of 12. She had a lot of overcome when it came to language barrier, growing up as an American, and retaining her roots as a Chinese woman.

She then went on to be a part of debate teams, business slams, and anywhere she could get her foot in, she did. It's an empowering story of a young woman growing up fiercely believing in her self.

This story is filled with so much heritage, so much upbringing—we had to create content around it.

So we went to work immediately creating heaps of social video content around wildwonder's heritage story, as seen here.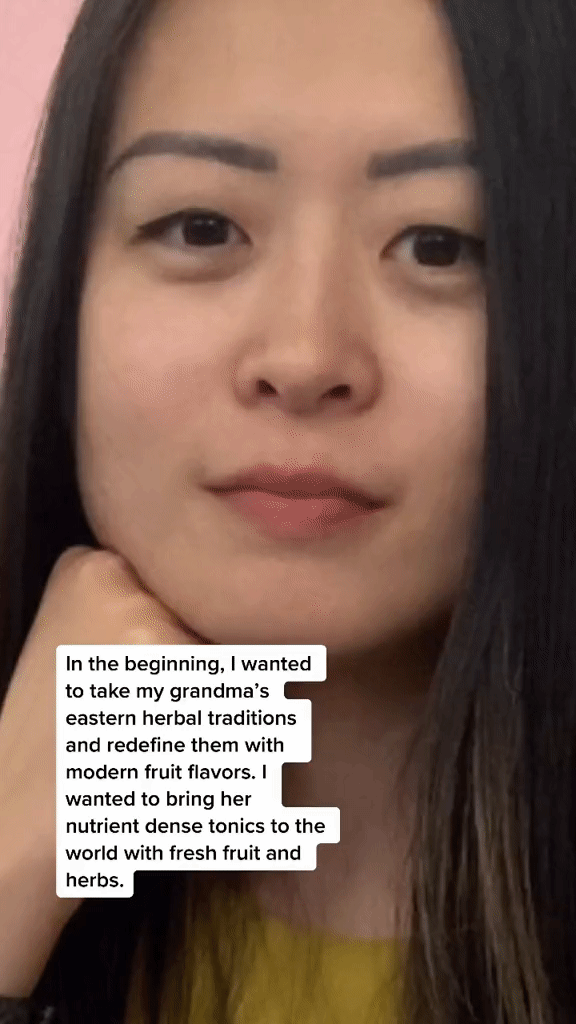 These videos center around Rosa, making sure customers understood where the story started and where it was going.

With the ground work set-up, it was time to create a funnel where we could bring the customer along for the journey from heritage to health benefit.


---