Deluxe Queer is a monthly dinner pop-up centered
around gathering LGBT friends and family
over a fine dining experience.
---
The problem


Launched by Sean Ang in 2022, the first time founder had no experience in building a brand. An avid home cook and a transgender non-binary person, they wanted to fuse both of these aspects together.

With the ever ongoing violence against LGBT people in safe spaces such as nightclubs and bars, Sean wanted to create a table where others could meet with comfort in mind.

I came in to best assist on all aspects of brand building.



Where we started


What's in a name? That which we call a rose, by any other name would smell as sweet. An important aspect of setting your brand up for success is the name. This is where we started.

One of my most favorite parts is having discussions about "in a perfect world, your perfect world, what does your brand look like, feel like, and most importantly taste like?"





Sean referenced feelings of warmth, safety, great food, a hosting-style atmosphere. My mind went right towards the 60's, 70's, style of dinner parties where there is a lot of color, funky glassware, vintage takes on recipes, and more. And luckily, Sean was into it.

We went back and forth on the moodboard for roughly two weeks, putting in images, taking out images, and having nearly daily calls about what the brand was to become.

Sean wanted to incorporate the word "Queer" into the name. It's aptly for a community that's underserved and truly doesn't have access to experiences like fine dining.

So we spat around words that felt held hands with the word "Queer."




When we thought about what we want to deliver to Queer people, it's the idea of "Luxe" and naturally the wording "Deluxe" really stuck well for Sean.



We ended up creating a website, mailing list design, and more based on the logo and it's colors. We wanted to focus on three key aspects when you looked at the brand, Deluxe Queer.



1. Third-Culture
2. Queer empowered
3. Approachable and friendly




---
Ongoing

After we've set-up an ongoing social, email, website and customer retention strategy—one of the fun parts was creating imagery about Deluxe Queer.

We built the Deluxe Queer website on Mailchimp to give their team incredibly easy access to edit when nessesary and to also house their ongoing mailing list as their hottest leads for future dinners.




To feed these strategies, we needed to create content that focused on community, the founders, and what you can expect at a Deluxe Queer dinner. The images below are a selection shot by Cut Collective in studio, at DQ's first dinner event, and more.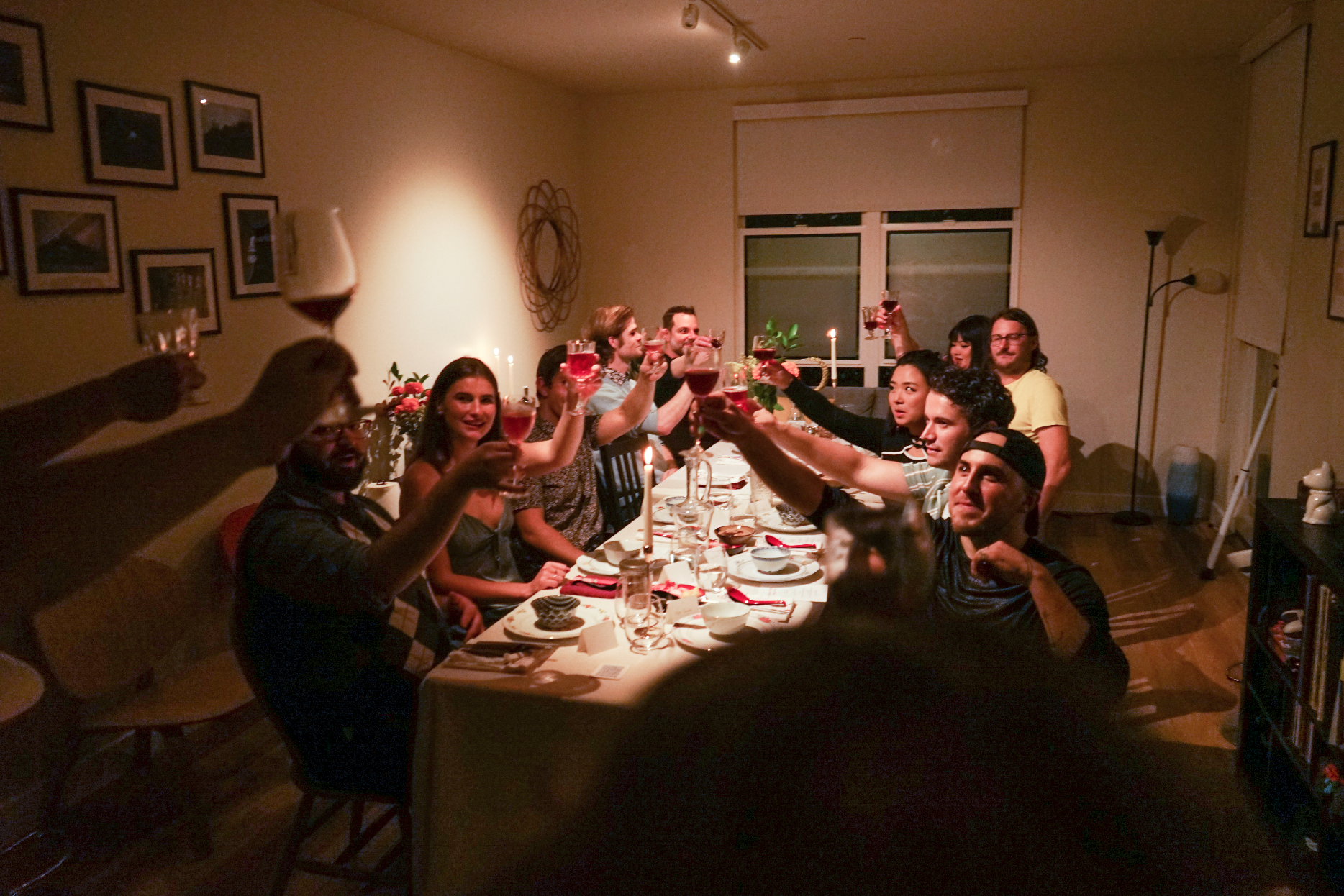 Cut Collective has an ongoing collaboration with Deluxe Queer.


---